Former Three Lions international Joe Cole scored a real screamer whilst in action for his club Tampa Bay Rowdies.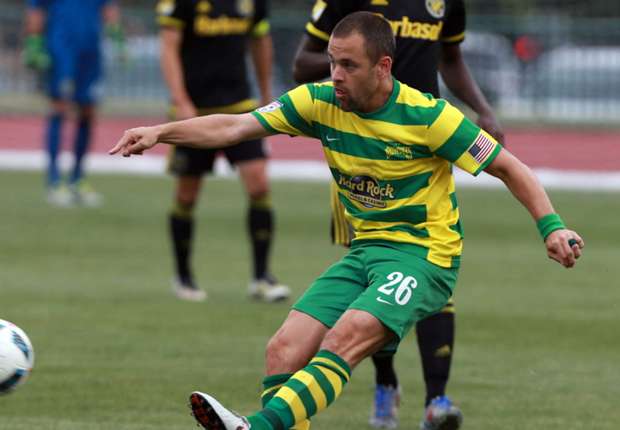 The former Blues player's effort was very similar to his wonder strike against Sweden in the 2006 World Cup. The goal against Sweden would rank high on any list of best goals scored in an England shirt. Joe Cole brought the ball down right on the edge of the box before sending a shot to the top right corner. The shot sails past everyone, as it is truly unstoppable until it reaches its target.
Whilst in the shirt of American side Tampa Bay Rowdies, Cole decided to relive his 2006 performance. He fired the ball diagonally like that of his 2006 striker. The goal was not enough to win the game for his club as their opponents – Indy Eleven – got a third after Cole's equalizer. The goal would definitely be a contender for goal of the week, at least. This is not the only impressive thing the ex-Chelsea star has done. In July, he scored an impressive bicycle kick.

While the former Chelsea player would not be happy his side could not get the win, he would be happy for the club as they humbled Jose Mourinho on his return to the Stamford Bridge in a United shirt. Chelsea thrashed Manchester United 4-0 in a game that left everyone stunned. A quick goal rattled the Red Devils as Pedro scored in the first minute owing to a defensive error.
Gary Cahill added another, further weakening the United resolve to get anything from the game. Hazard took his show to another level, when he scored a brilliant solo goal, stunning the defence. Ex-Leicester player Kante was even on the score sheet as Chelsea cruised to a victory.