Everton manager Ronald Koeman appears to have made up his differences with midfielder Ross Barkley so much so that he has recommended that England manager Gareth Southgate should consider utilising the midfielder for the upcoming games against Germany and Lithuania. Barkley seemed certain to leave Everton at the end of the season after falling out of favour under Koeman.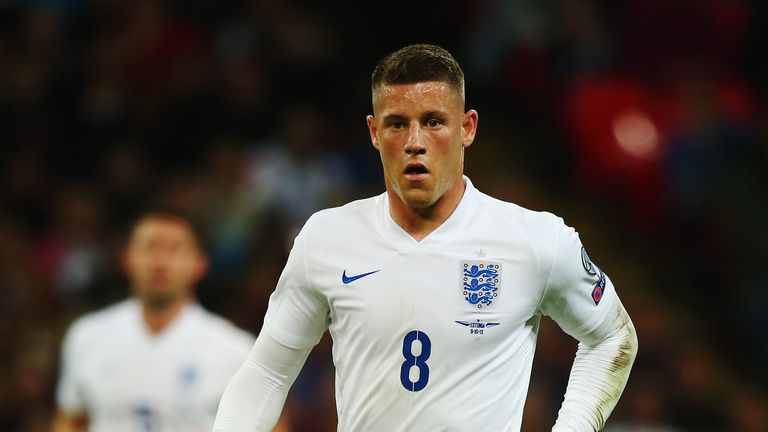 Despite being under it is one of the highly talented young midfielders in the English set up, Barkley has found it difficult to live up to the expectations. He has frequently been criticised of poor form, while he has been unable to transfer his potential onto the pitch.
There appears to have been major changes within the player over the last few weeks. He has started playing much more of a crucial role for Everton, and this has also translated into Everton doing well in the race for the Europa league spots. Still only 23, Barkley is seen as the future of the England national team if he manages to get his head right.
Their current run means that their upcoming match against West Ham United will be an effective 6 pointer, with the winners taking a distinct advantage into the final quarter of the season. Tickets for this crunch match are still available through this site but won't be around for long!?
In this current campaign, Barkley has contributed four goals and seven assists in 26 matches. Last season, he managed eight goals and eight assists in 38 games. Barkley was one of the top players for Everton in their 3-0 win over West Brom. Koeman says that Barkley could be selected to the England setup on every occasion if he plays in the same way.
"If Ross is judged on today's performance, he will be selected. Everyone knows that he had a difficult time at the beginning of the season, but he is improving. He is a fantastic player and against West Brom he was outstanding," said Barkley. Since making his debut for the England national team in September 2013, Barkley has featured in 22 games and has scored two goals.