Former English professional footballer, Joe Cole tells the Arsenal captain Pierre Emerick Aubameyang to leave the club in order to become a top player.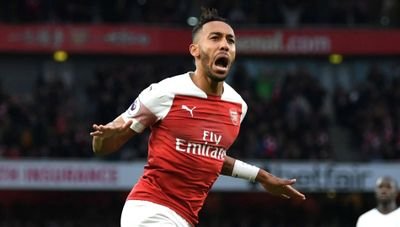 After being defeated by Olympiacos on Thursday in the Europa League, their hopes to secure Champions League have crushed away. A simple scoring opportunity was missed by their striker in the final seconds of the game, resulting in the defeat of the club by 2-1.
In an interview with BT Sport, a former English
footballer remarked that if he was there in the place of Aubameyang, definitely he would have left the club. Cole believes that Aubameyang is among those players who should play at the very top level. He wants the Arsenal captain to play in the Champions League.
According to the former midfielder, considering Pierre's stats and numbers he is among the top players. And in order to cement his place as a top player, he needs to play for more years in the Premier League. In his view, Arsenal should go back through their past processes of bringing the players like the left-back, Saka. They need to search for players as they were searching 20 years ago. The good thing in favor of Arsenal is that due to their big name, players always want to play for them.
Aubameyang is left with only 18 months contract with Arsenal and is in no mood to extend it further. He has decided to leave England with Barcelona as one of the interested clubs.
Currently, Arsenal is sitting in the tenth place of the Premier League points table and are eight points away from Chelsea, placed in the fourth place.
In the remaining 11 games, Mikel Arteta's side has to face Manchester City, Spurs, Leicester City, Wolves and Liverpool which is going to be a long road for them as they are a way behind Manchester United, Manchester City, Tottenham, and Chelsea.